Protect your business and customer base with Dynamic Software Solutions' simple but effective Disaster Recovery as a Service (DRaaS). It will save you unwanted costs, time, and resources and enable you to restore your working environment often within minutes.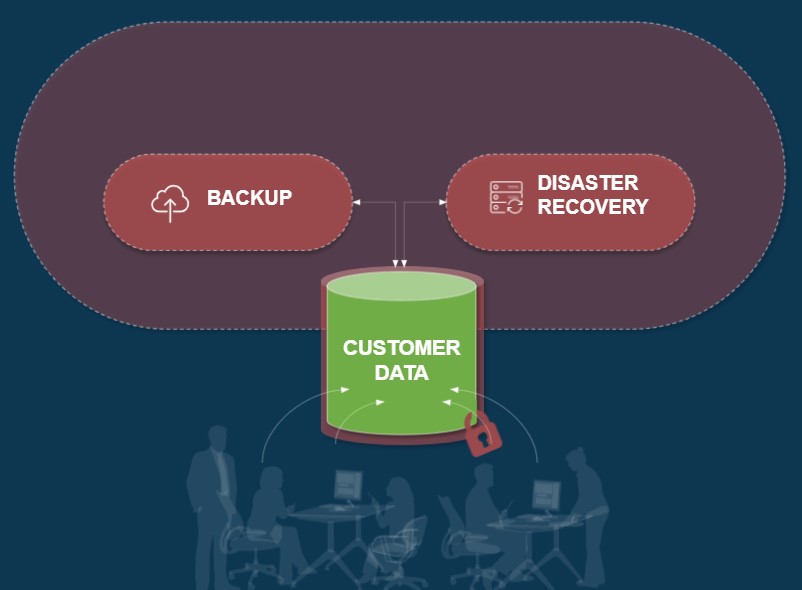 Everything starts with the customer and their data. We provide backup and disaster recovery (DR) solutions. We strive for customers to trust us with their data– to protect it, secure it, and have confidence that their business will move forward through disasters of any size.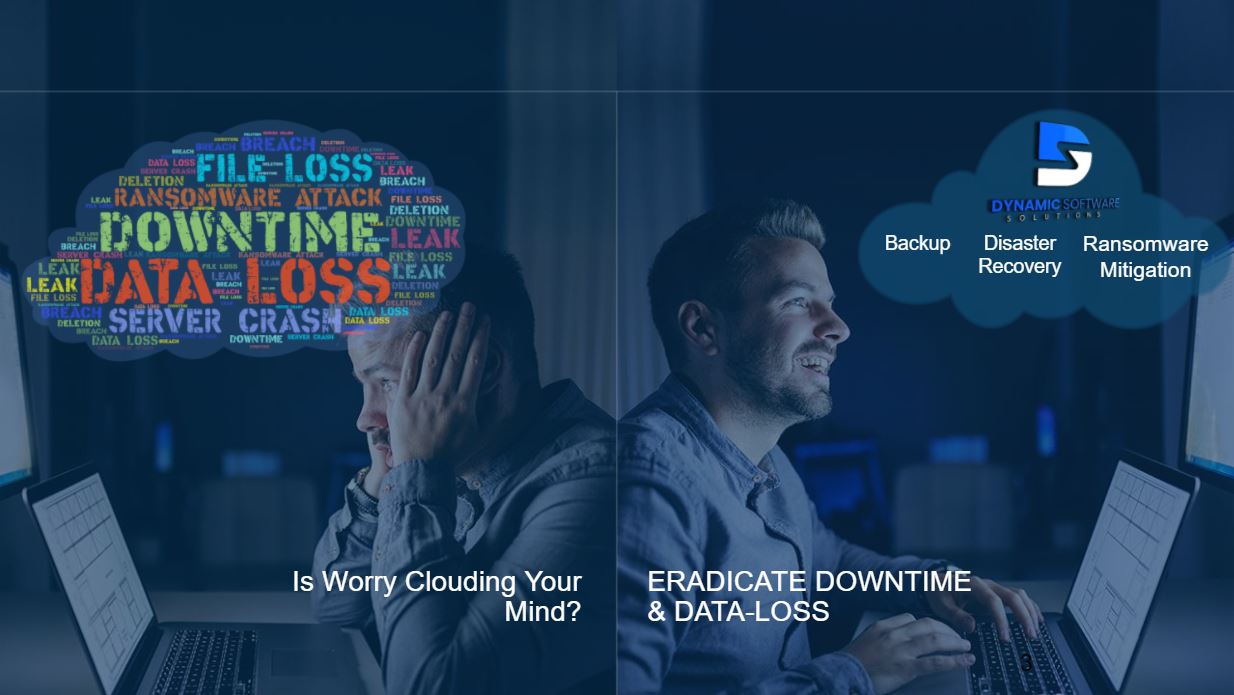 How does this translate into value for you?
• You have too many things to worry about, like ransomware, server crashes, data loss, and other issues relating to downtime.
• Dynamic Software Solutions gives you the assurance that your data is protected and recoverable.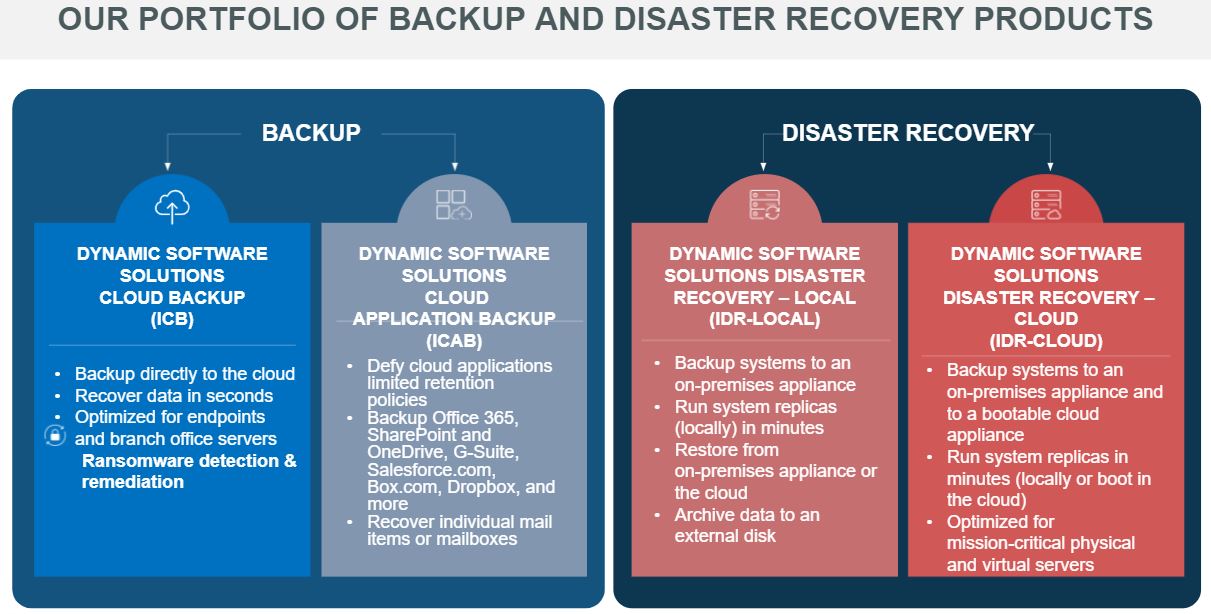 Dynamic Software Solutions' BDR (backup and disaster recovery) services fall into two major groupings: backup-only and backup/disaster recovery.
But, backup isn't always enough…
You need to worry not only about your data, but also the applications that manage that data.
You need all of it to be recovered!

Why do you need DR?
Companies can be susceptible to a number of crises. Those crises can take on multiple forms, which include malicious attacks from threat actors, insider theft, data corruption, natural disasters, and many other unfortunate circumstances. Our DR services will produce a speedy recovery for your company no matter the scale.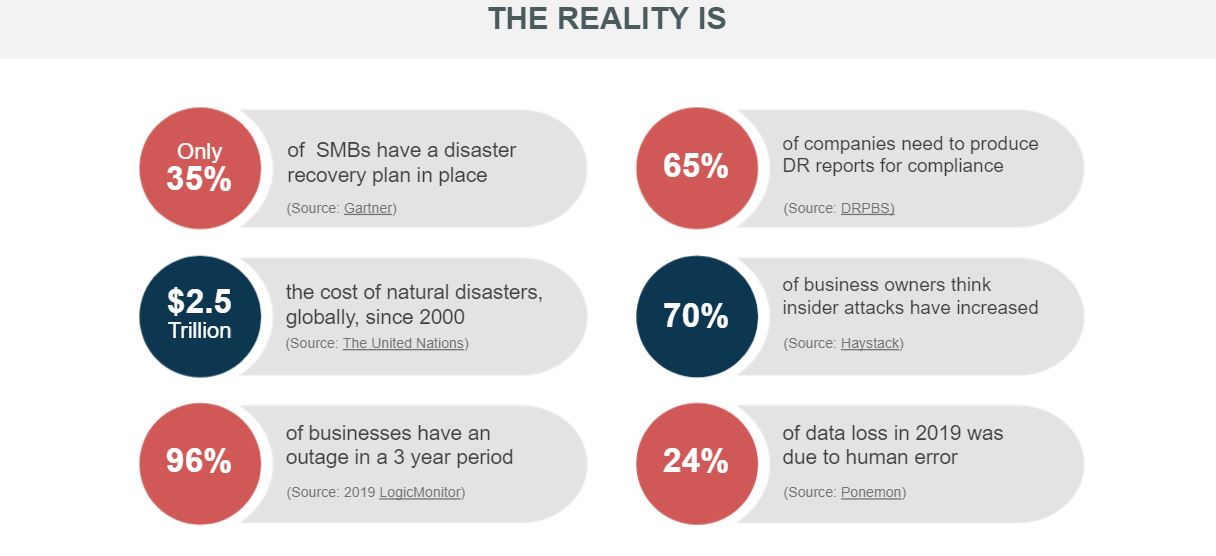 This information is a grim reality.
It's time for businesses to prioritize DR solutions to avoid some of the major risks of setbacks associated with operating a business.

It's about the speed of recovery. Our solution is designed with swiftness in mind.